Check out this super adorable owl-themed Sacramento baby shower! We loved photographing this baby shower, all of the cute details and yummy food were a joy to photograph! All the blues and greens were so much fun for this baby shower! This baby shower was all designed by Kelly of A Savvy Event and was at Cornerstone Gardens. We have photographed at Cornerstone Gardens before, and we always love it, be sure to check out our other sessions at Cornerstone Gardens here and here. From colorful yarn to bright blue Jones Soda, all the details were prefect and so cute! There were photos of soon-to-be mom and dad above the gift table with little patchwork owls, what a cute touch! There were children's books, lots of bright flowers and pretty branches on the tables. Our favorite bits were the delicious cupcakes topped with little owls to go with the theme and the lovely birdhouses! We thought this baby shower had such a unique theme, we just had to show you! We hope you love this delightful owl themed baby shower!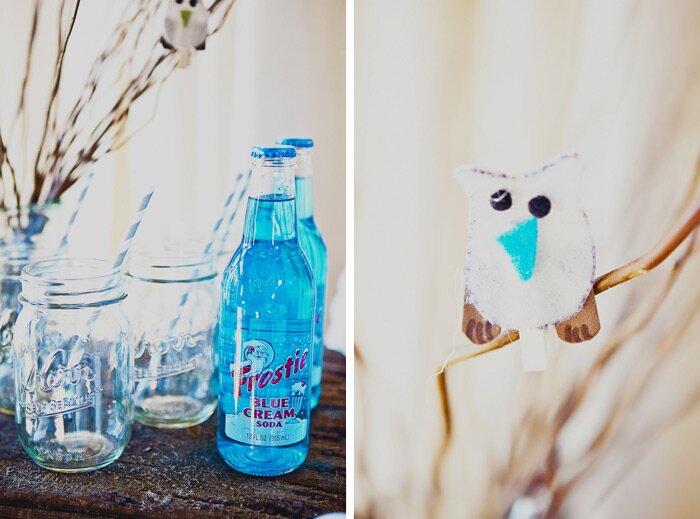 Check out all that yarn! We love the colors and how Kelly put some of the yarn in bottles.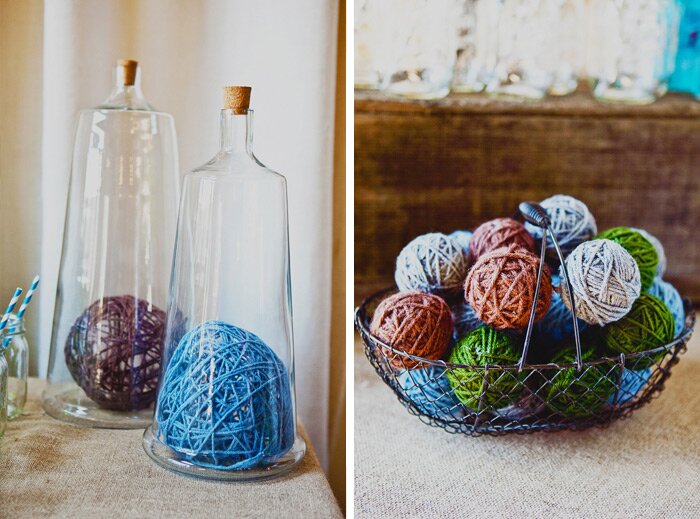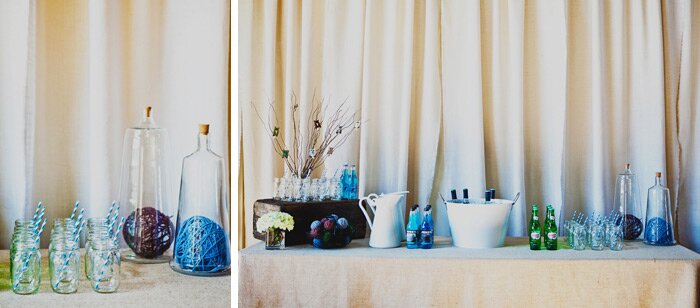 Mmmm, Jones Soda! Berry Lemonade and Blue Bubblegum!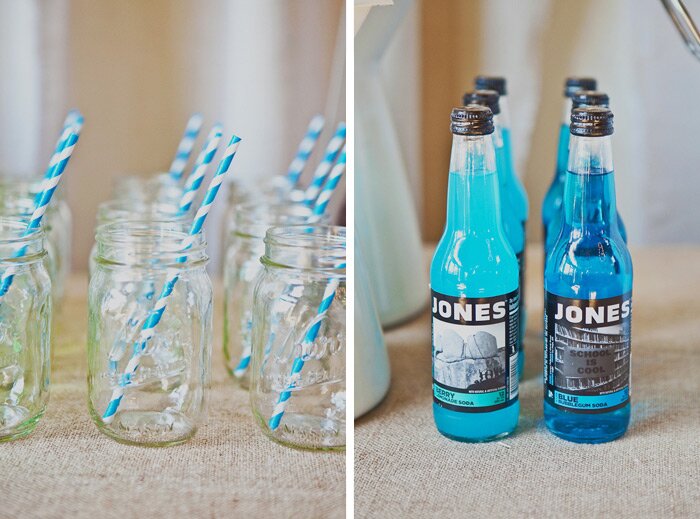 Tinywater-blue straws! Using mason jars instead of glasses is such an awesome idea!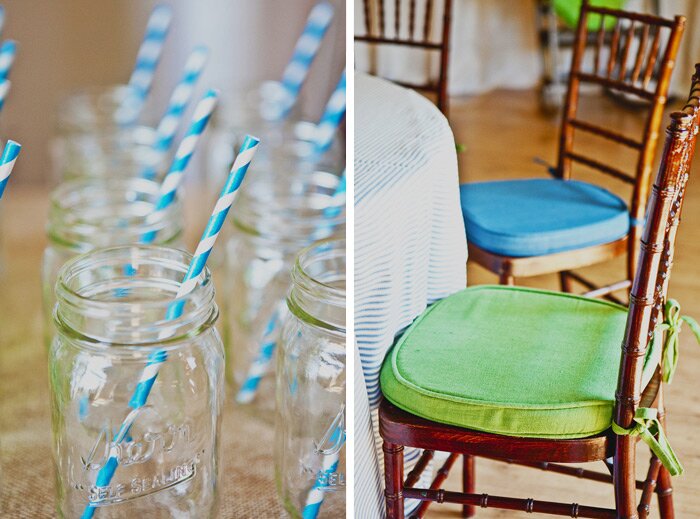 All the owl decorations are wonderful at this Sacramento baby shower. Check out the baby pictures of mom and dad and those cute owls!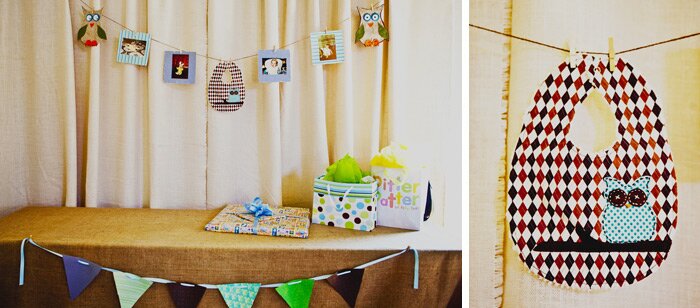 Chalkboard signs are a great way to decorate, and we love all the bright colors.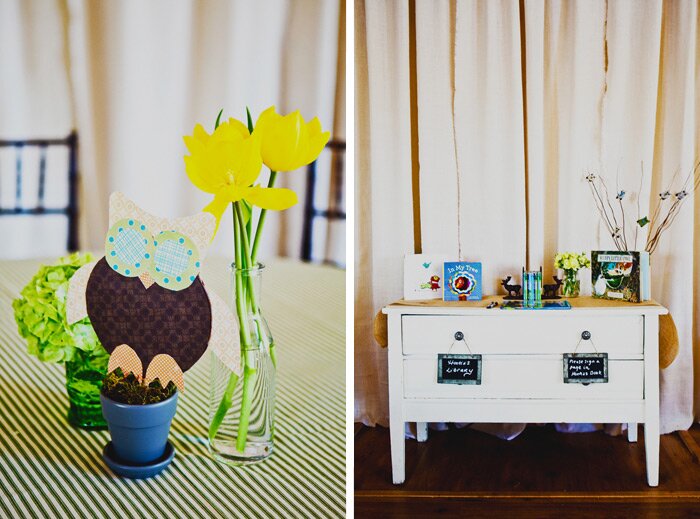 Lots of children's books! These roses make us think of spring!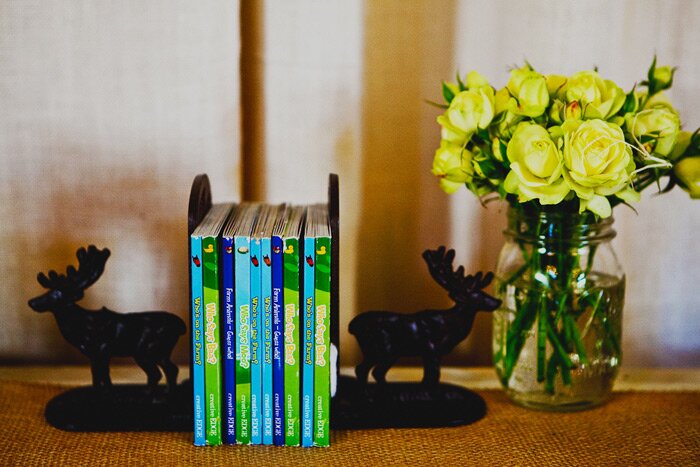 Yum! Owl shaped cookies and tasty cupcakes topped with fun little owls!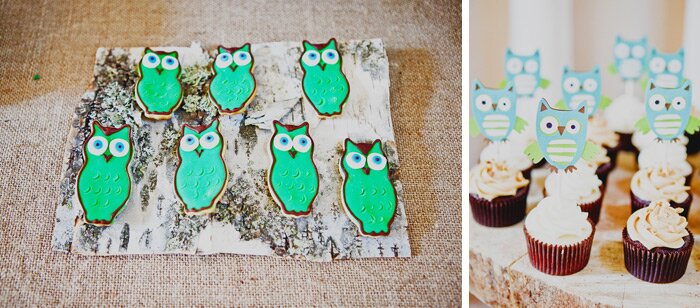 The branches and birdhouses make great additions to this owl-themed baby shower.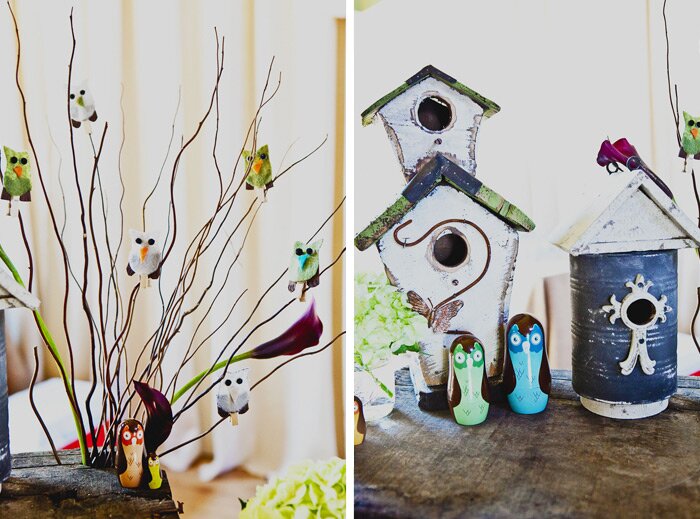 Wonderful designing by Kelly! We love A Savvy Events!