We couldn't hold back from sharing more photos from Jaynel and John's beautiful wedding inside the Julia Morgan Ballroom in San Francisco! The Julia Morgan Ballroom is located at 465 California Street in San Francisco and was the perfect backdrop for this couple's dream wedding made possible by Wish Upon A Wedding!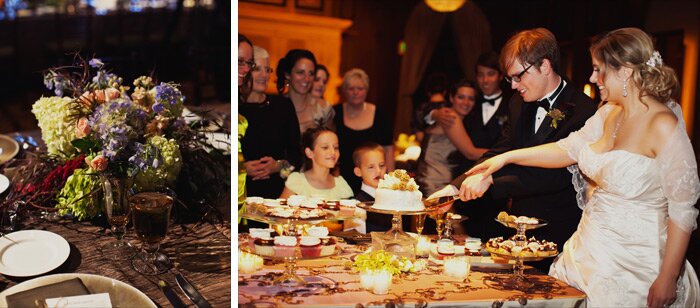 The newlyweds cut the cake atop the beautiful dessert table!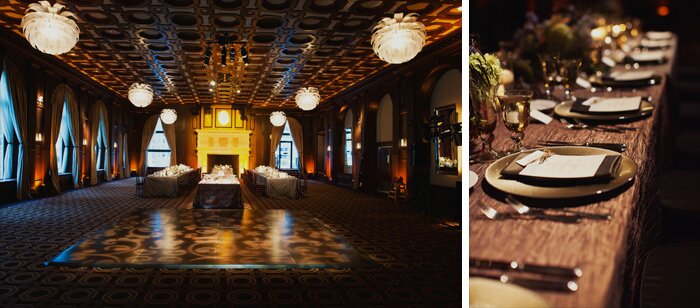 The intimate gathering incorporated branches and moss into the floral arrangements to create unique centerpieces with pops of color throughout the event including robin's egg blue, olive, ivory, and burgundy. The lighting and details of the Julia Morgan Ballroom really set the mood for a very personal experience – from the candles scattered on the guests' tables to the iconic fireplace.

Since Jaynel has been diagnosed with Multiple Sclerosis, she has had to go from training for marathons to learning how to walk again. Through all of her infusion treatments, slurred speech, walking with a cane, and overall pain, John has loved and supported her. We were so honored to be able to document their experiences as they celebrated their love for each other during their wedding day made possible by Wish Upon A Wedding!


We were lucky to have time with the couple out on the street for more fun just outside the Julia Morgan Ballroom. We can't get enough of Jaynel's gorgeous and soft pleated dress against the urban and industrial backdrop of San Francisco!

We love how timeless these groomsmen look in these black and white pictures. The Julia Morgan Ballroom was a perfect pairing to John's personal style.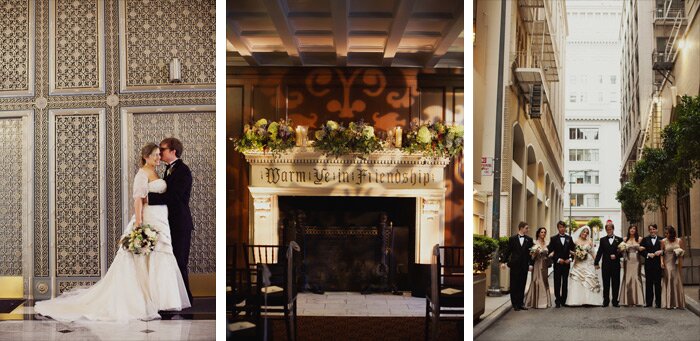 The interior walls and fireplace at the Julia Morgan Ballroom were both decadent and classic, making for a gorgeous setting for John and Jaynel's wedding day.


Quiet moments with Jaynel right before she walked down the aisle for her intimate ceremony.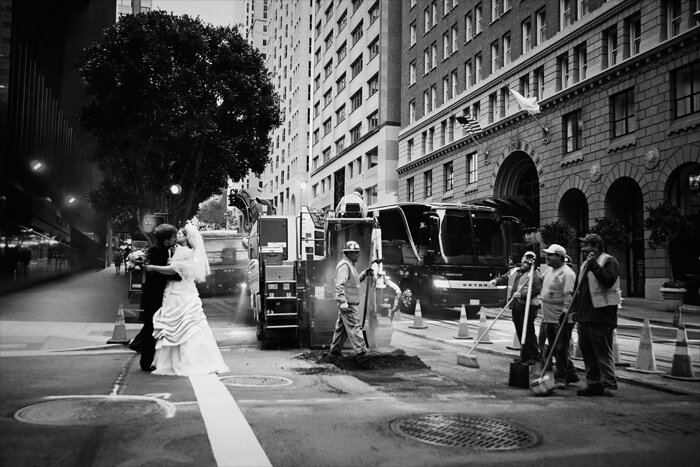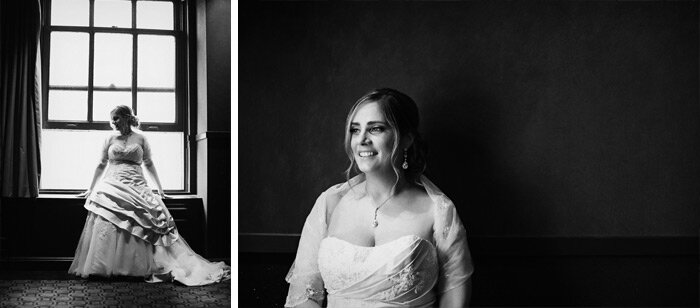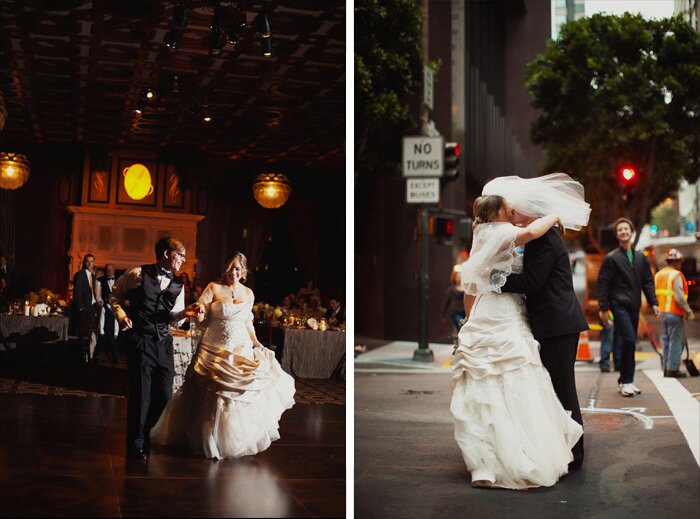 Jaynel and John are so great together, we could just feel their love and chemistry in the air! Their happiness on their big wedding day was infections, and it made our job photographing them feel effortless. As the couple shared a few moments outside together, people on the streets of San Francisco couldn't help but smile at the sight of these two lovebirds.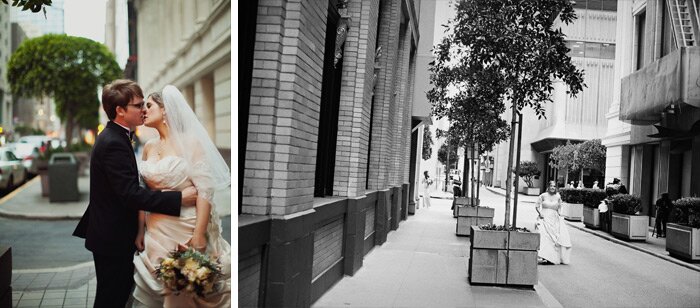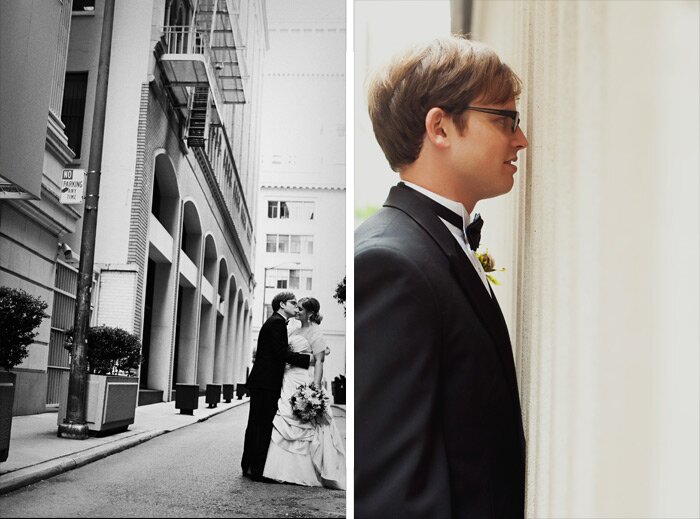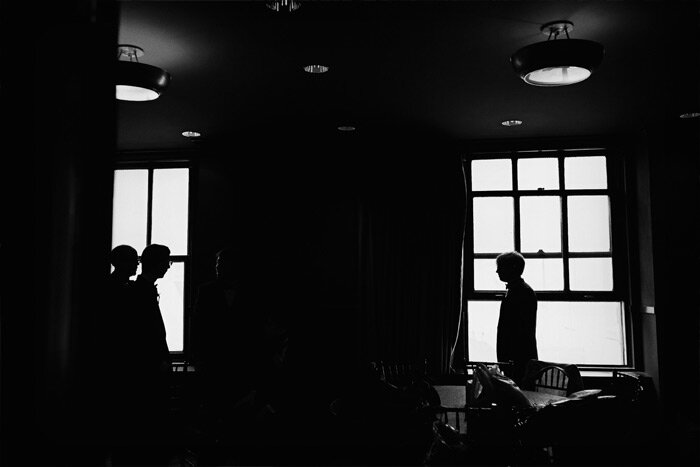 John and his groomsmen gathering inside the Julia Morgan Ballroom as they await the start of the festivities.