Last night we had the pleasure of hosting an exclusive party in our Tinywater Sacramento wedding photographer studio for some dear Sacramento wedding coordinators. With the help of some of our friends and vendors including La Martiné Floral Design, Elaine Bell Catering, Classic Party Rentals, La Tavola Linen, Sugar and Spice Specialty Desserts, and PACHA Farmer Owned Coffee! We can't express how lucky we feel to be a Sacramento wedding photographer with the opportunity to work with so many amazing people every day.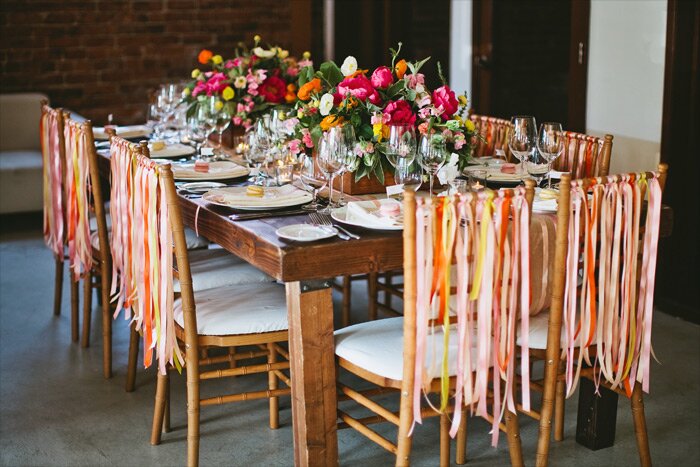 With the start of May, we couldn't help but welcome spring with a bright color palette of pinks, peach, yellow, and orange. The colors were wonderfully matched by Kimberly of La Martine. Peonies were the highlight of these flower arrangements accented by artichokes, sprigs of fragrant rosemary and perfectly pink sweet pea. The brown wooden box bases went well with our rustic farm table and natural burlap runner. We see hundreds of flowers yearly being a Sacramento wedding photographer and we can truly say these are among our favorites!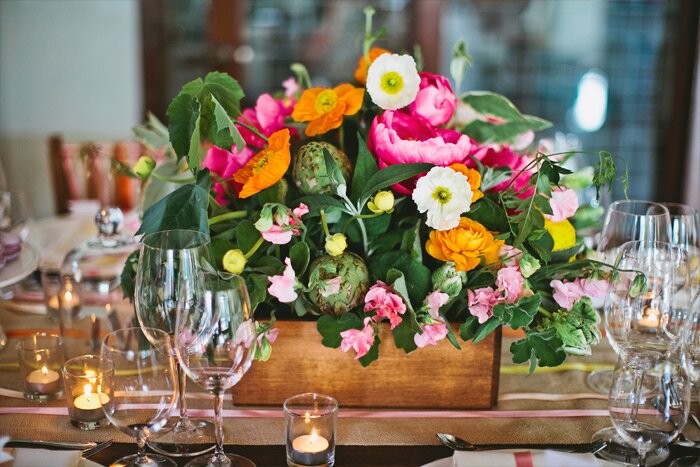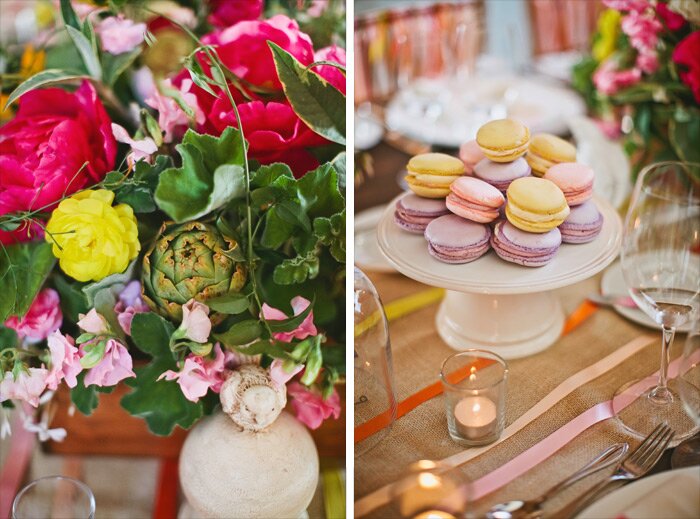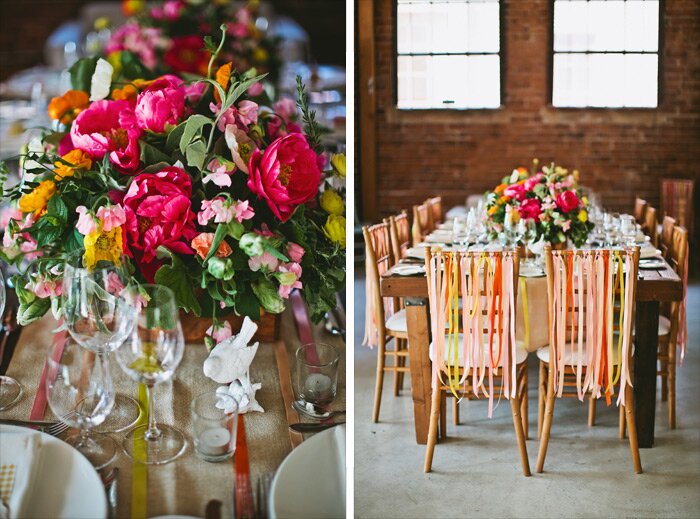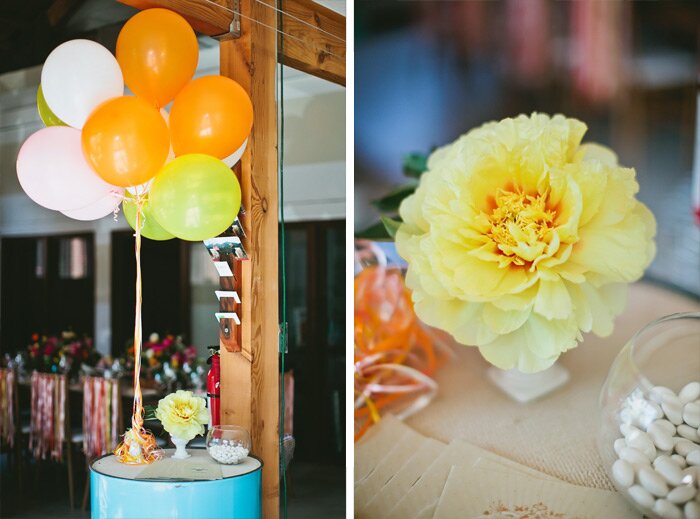 Donna surprised Caroline with bright balloons yesterday morning, perfect timing for our Tinywater party! These welcomed our guest wedding coordinators as they entered our Sacramento wedding photographer studio here in midtown.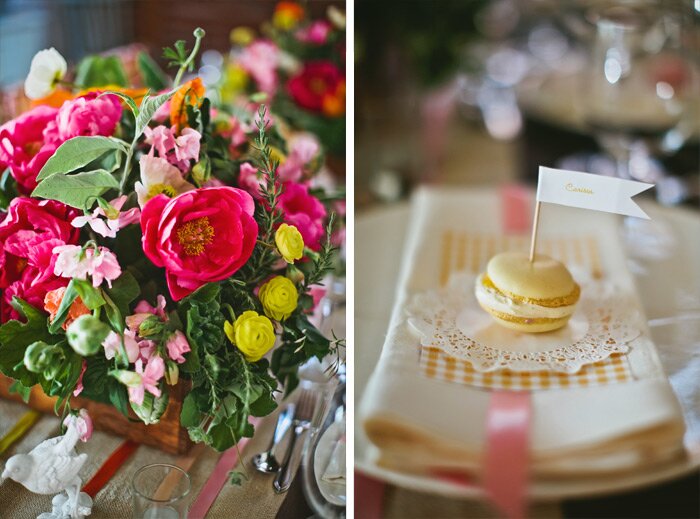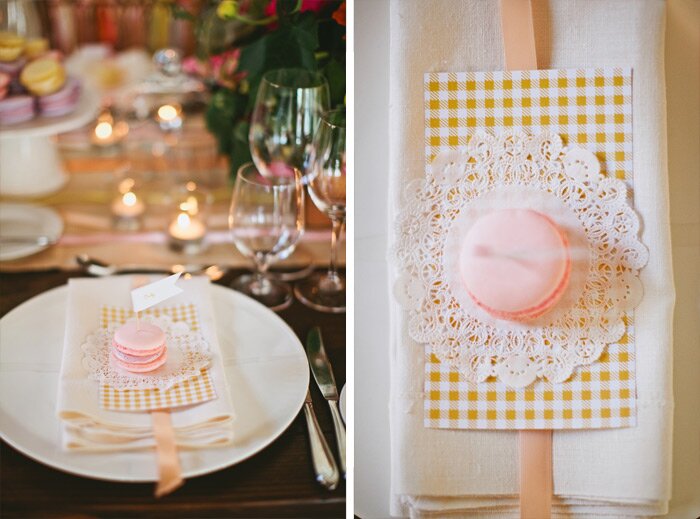 Each place setting was marked with a mini flag perched on a mouthwatering french macaron made by Carissa of the delectable Sugar and Spice Specialty Desserts. Her sugary confections made another appearance at the end of our meal!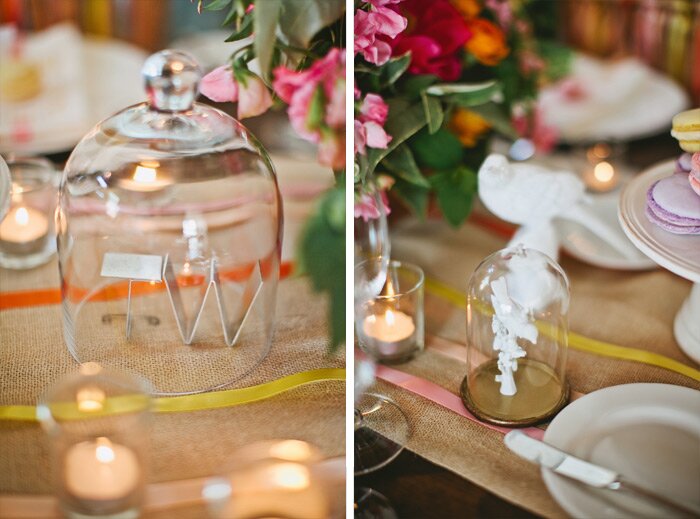 Trinkets and treasures sprinkled the table to show the wedding coordinators a little peek at our Sacramento wedding photographer style. We loved the bell jars paired with antique metal letters and white washed bird figurines.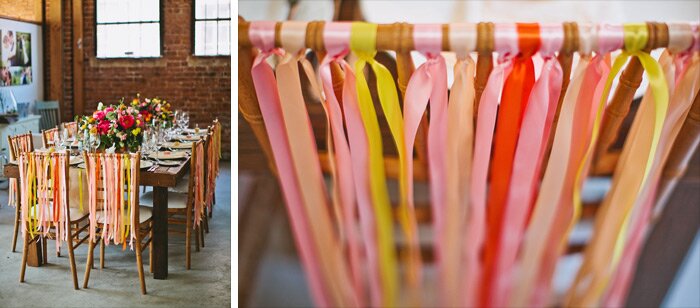 Bunches and bunches of ribbons made us think of the spring celebrations using may poles, and we were ready for the festivities of the night to begin!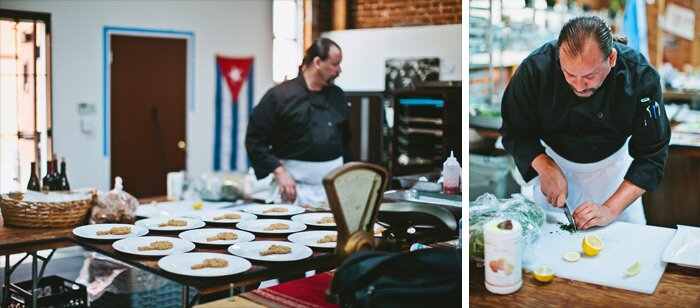 We moved to the back to take a peek at the Elaine Bell Catering team at work! Those mini purple cauliflower florets atop of the first appetizer were the cutest little touch to a delicious bite.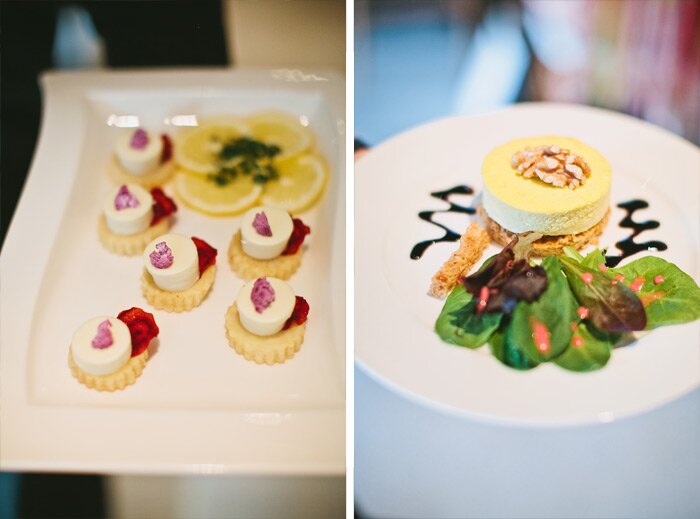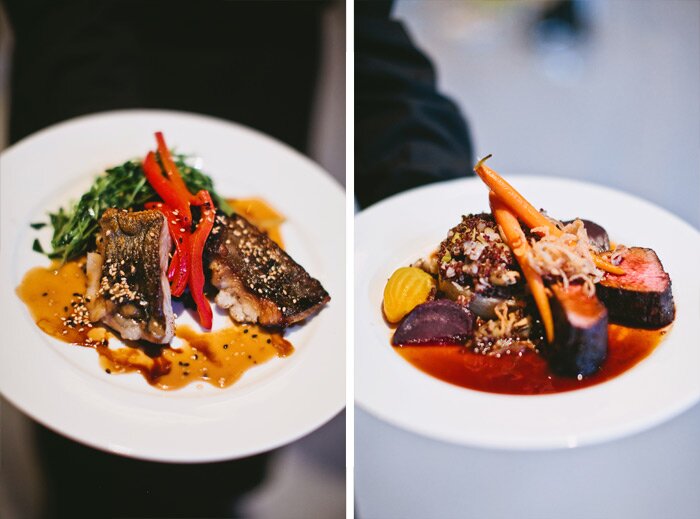 After the mouthwatering entrees from Elaine Bell were enjoyed, Carissa of Sugar and Spice took over the kitchen with a few bites of her delicious confections. Paired with our new favorite PACHA Farmer Owned Coffee, it was an amazing close to a perfect meal.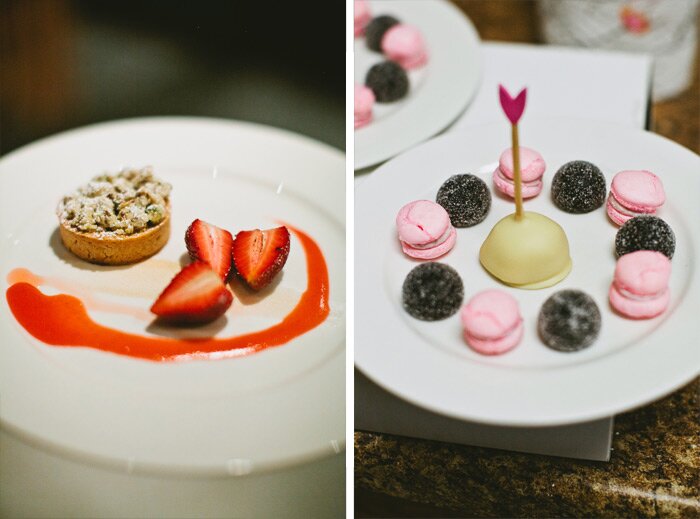 After lots of planning and collaboration with our vendors, we think our Sacramento dinner party was a success! Constant chatter of weddings, catching up, family life, and friends filled our Tinywater studio the entire night, and we couldn't have been happier to see our wedding coordinator friends. ♥
Tinywater's Sacramento Party Vendors:
Flowers: La Martiné Floral Design
Catering: Elaine Bell Catering
Table & Chairs: Classic Party Rentals
Linens: La Tavola Linen
Dessert: Sugar and Spice Specialty Desserts
Coffee: PACHA Farmer Owned Coffee