One last look at Travis and Heather's incredible Tinywater Sonoma engagement photos! We spotted the playground at this Santa Rosa park and ran! These ended up as some of our very favorite Sonoma engagement photos from Travis and Heather's beautiful engagement session.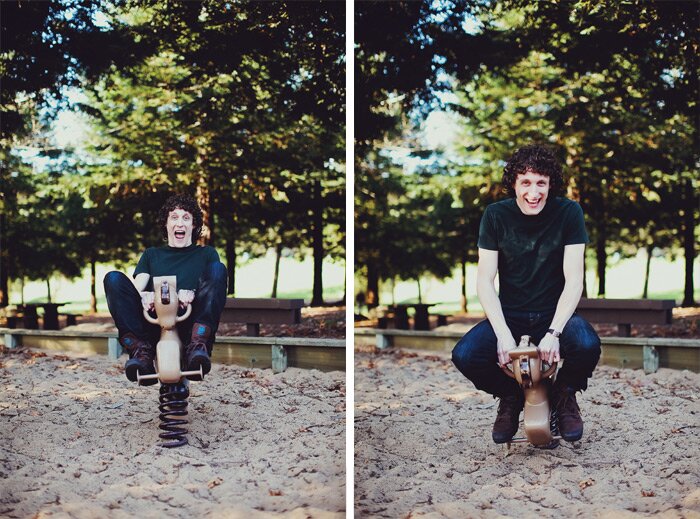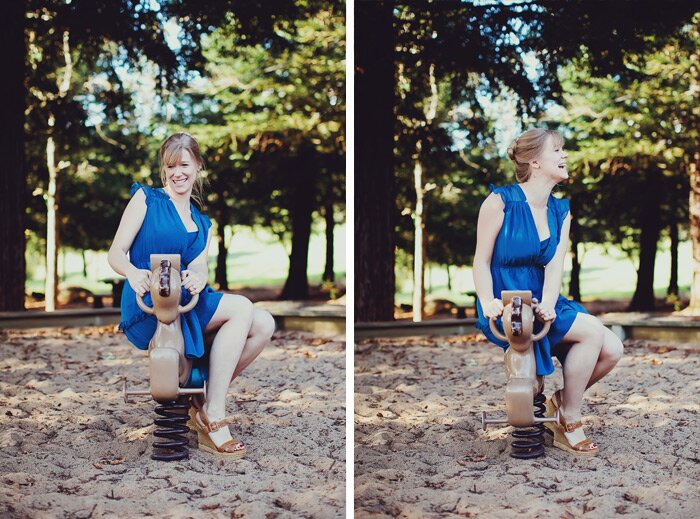 Remember playing on these bouncy guys as kids? Seeing the amazing expressions on Travis and Heather's faces brought us back to our elementary days of recess and sandboxes! These two were absolutely great at letting loose during their Sonoma engagement photos.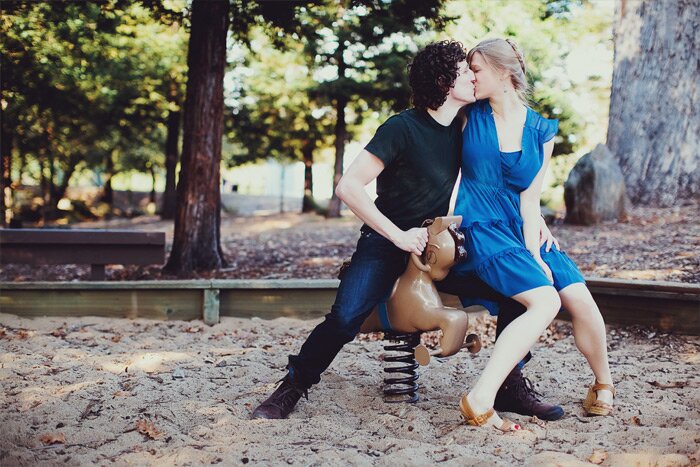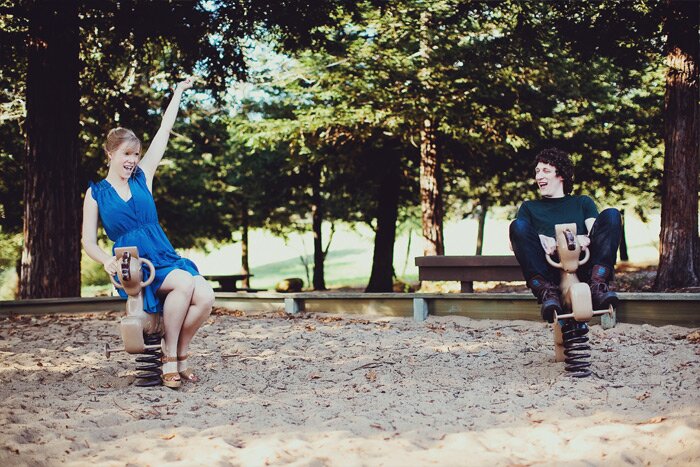 We wish we could come back to play with Travis and Heather and all of our friends on the playground everyday, but we were glad to capture the fun we had in their Sonoma engagement photos. And then we made our way over to the classic playground staple – the swings!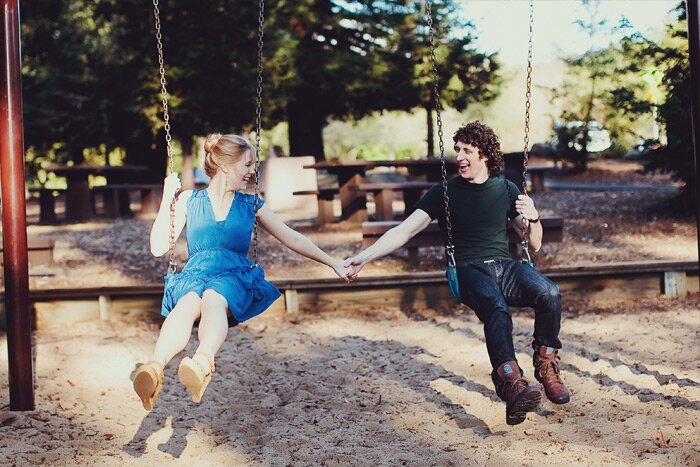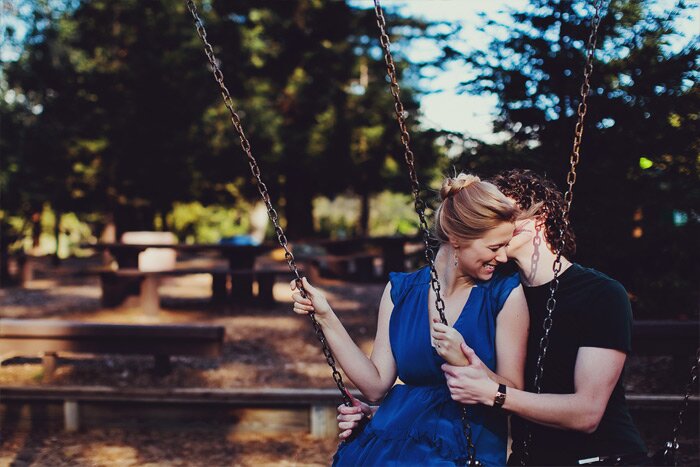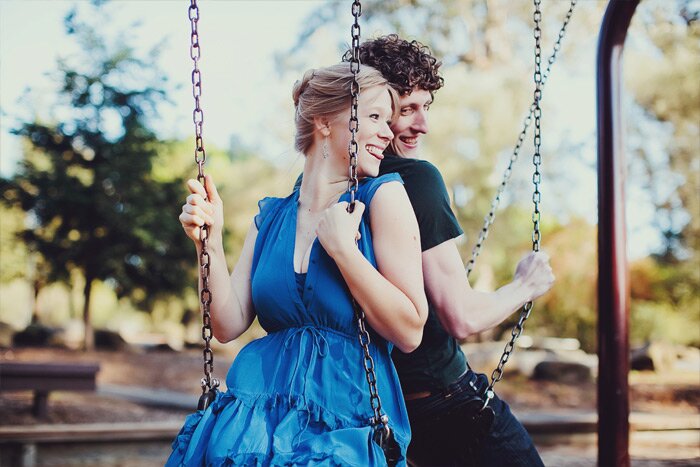 The playground swings provided a great prop for Travis and Heather's Sonoma engagement photos! We love how they could hold hands and swing together or swing towards each other for an embrace and a little kiss.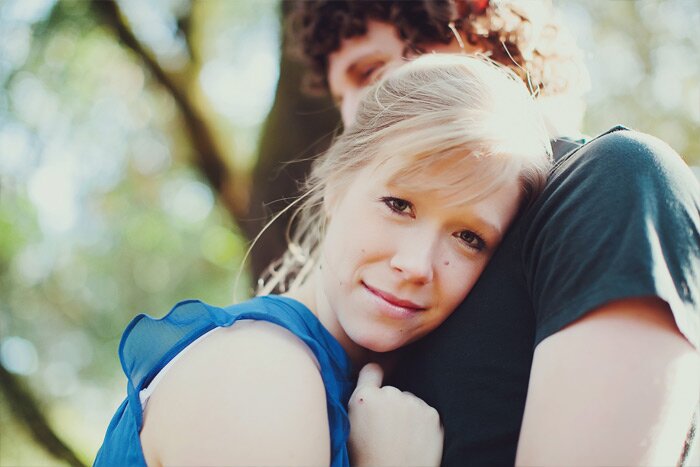 Heather looks so comfortable and safe in Travis's arms, and we know that these two really are going to live happily ever after with one another.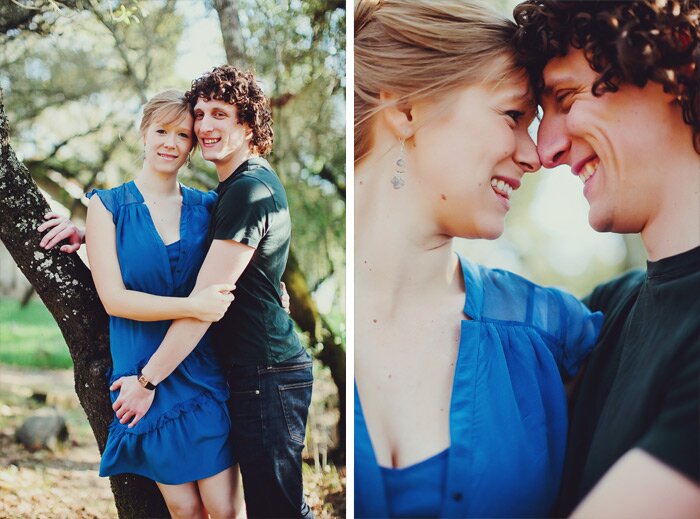 As the sun set, we ventured out of the woods and into the city for a little pick me up from their local cafe and more fun outside of it!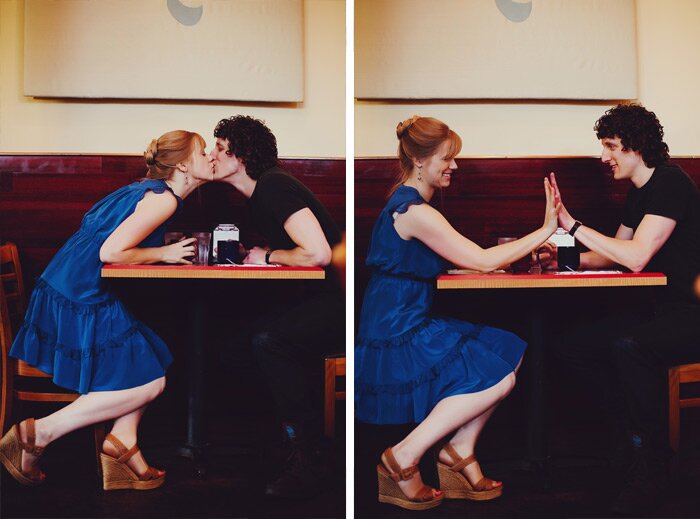 Seeing these photos makes us all giddy inside imagining the butterflies these two must have had on their first date together! We are happy we could recreate that kind of magic in their Sonoma engagement photos.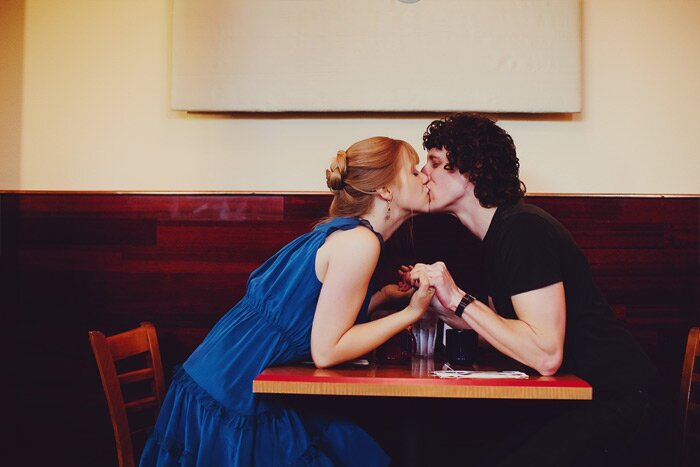 How amazing is this series of funny faces, exclusively by Heather and Travis? It brings a smile to our faces every time we look through the photos! These two really know how to have fun together, which we think is a key component in a truly happy marriage.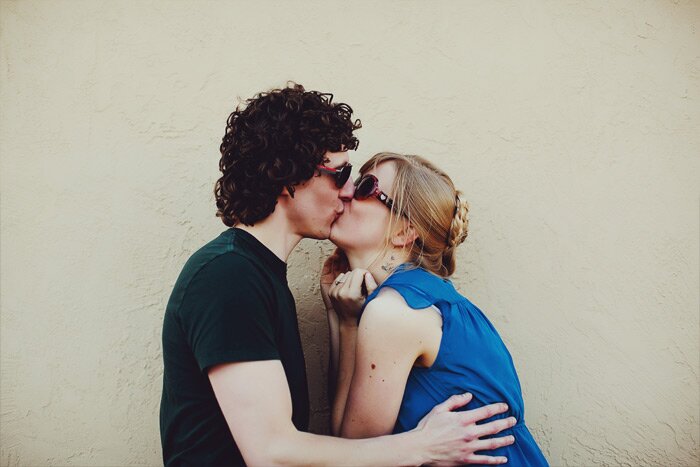 One last kiss to seal the deal! We cannot thank Heather and Travis enough for inviting Tinywater along to capture their Sonoma engagement photos! The next time we see these two they will be getting ready to say their 'I Do's' and once again we will be there to capture it every step of the way! ♥