Once again Tinywater Photography has been very happy to shoot for a lovely couple, Lisa and Brett! These two talented lawyers absolutely love hiking, nature, and beaches, so we found some beautiful fields and beaches at the Marin Headlands for their San Francisco engagement shoot! Lisa and Brett are getting married this Saturday in Pescadero and we couldn't be more excited for it. Scroll down for some amazing photos of them!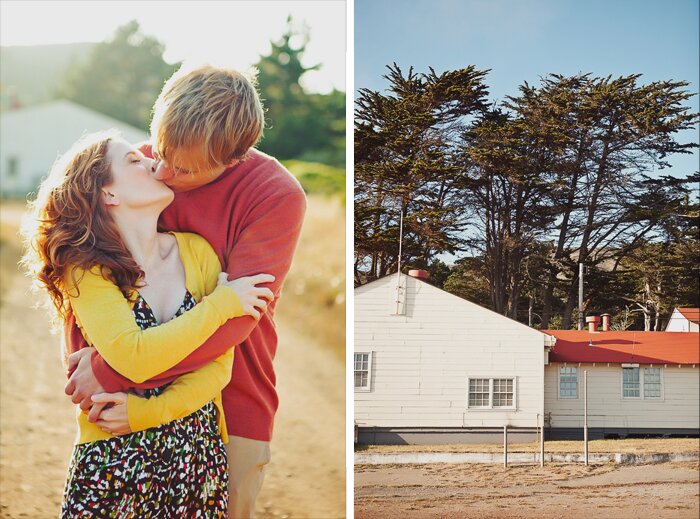 Look at this silly San Francisco couple!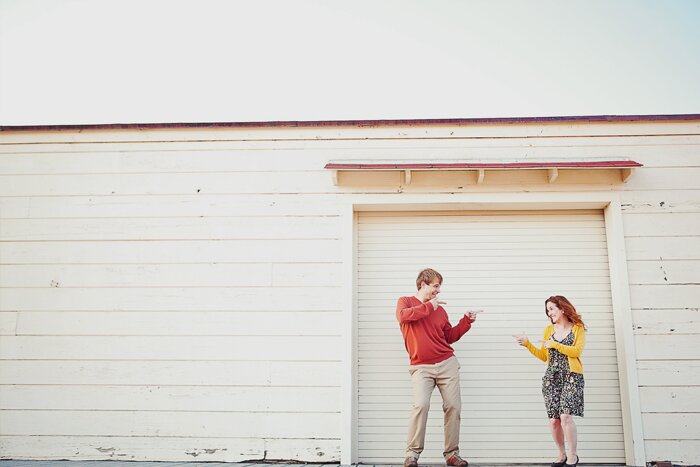 The Marin Headland was such a great location for these two! I really dig the warm colors of these shots!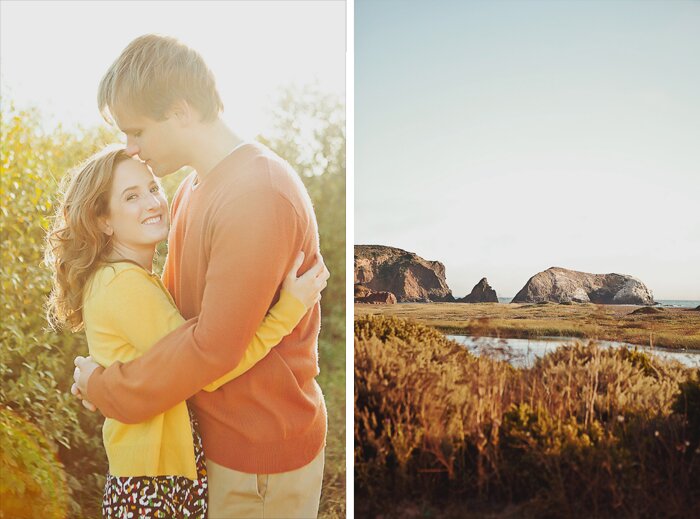 Just look at their wonderful smiles. Together they make a very photogenic couple!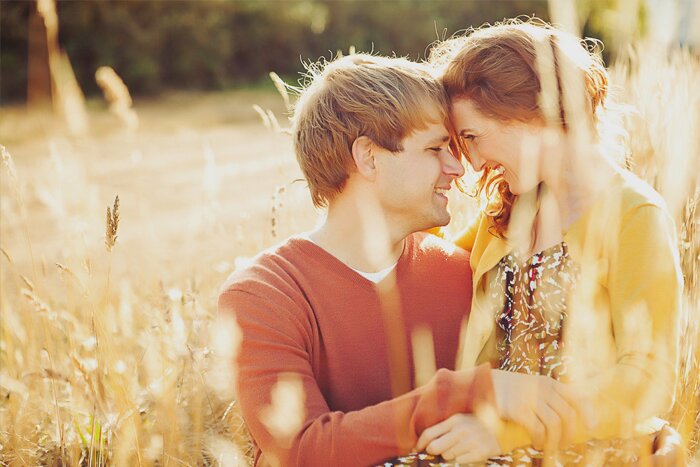 I love this shot because you can just see their love for each other! Look at the way he looks at her!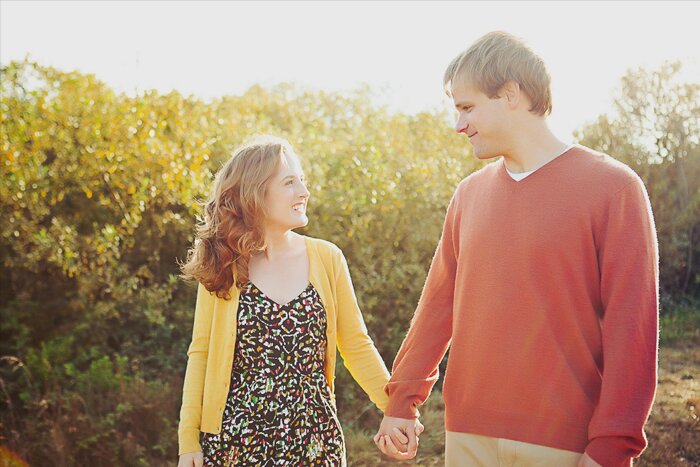 As much as I love the warm colors, I also really love the blue of these San Francisco engagement photos!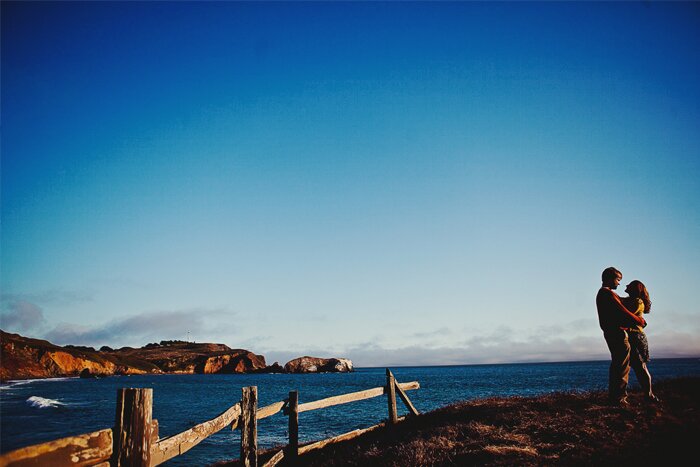 Brett goes with Lisa just as the cliffside goes with the water!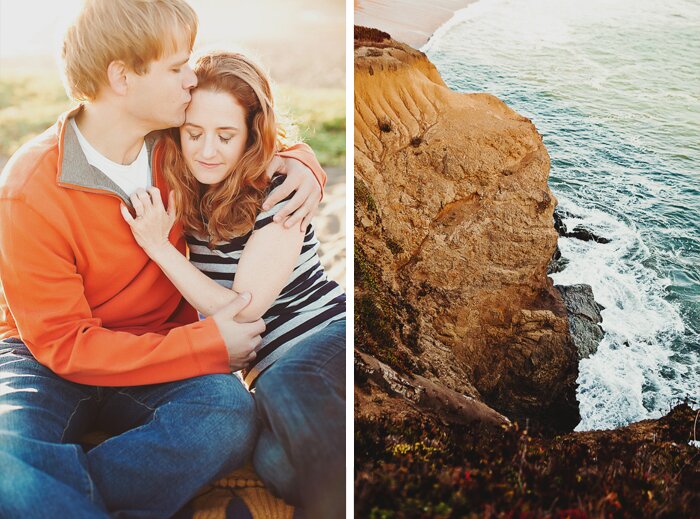 A nice kiss as Lisa and Brett watch the surfers on this gorgeous day! Look at those gnarly waves!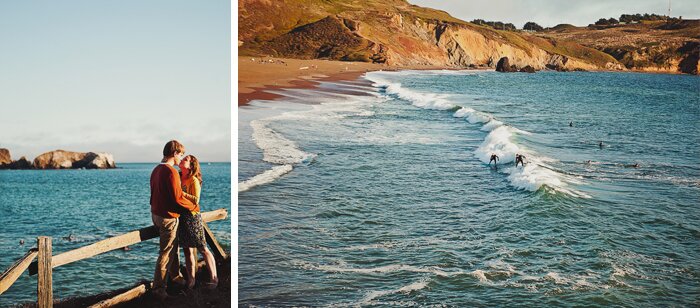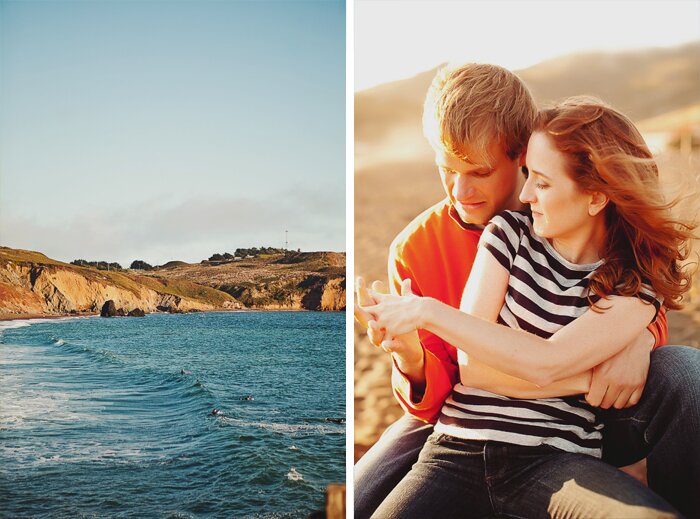 Isn't that one awesome blanket? Lisa kept that blanket since her college years!

Who can resist dipping their feet in the water? Having some fun in the waters. Run Lisa, run!

Ending the day with one last stroll on the coast together for this San Francisco engagement shoot!
Another great pair of photos of this cute couple!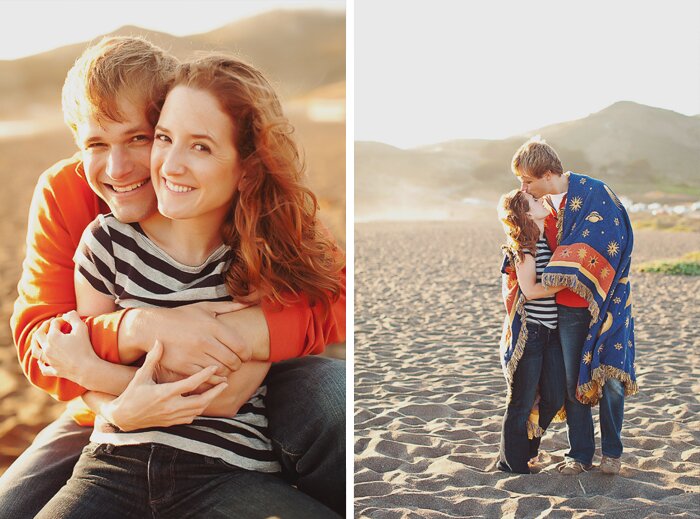 A fun day at the beach means running around the waves and getting sandy feet!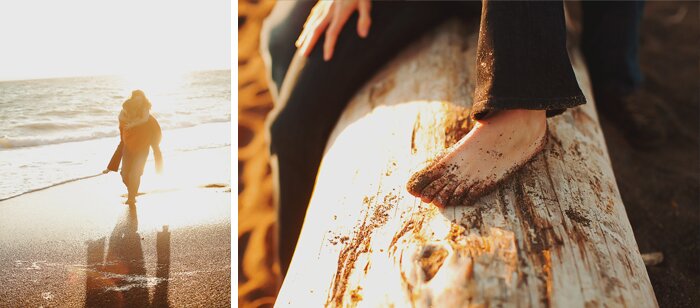 And one last scenic silhouette on the cliffside.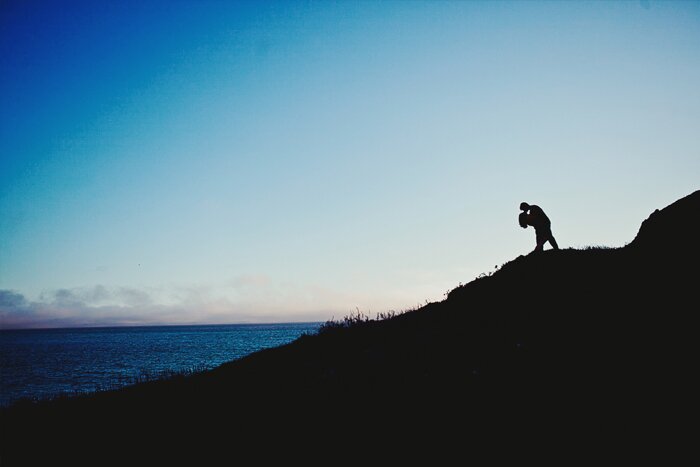 Tinywater had a wonderful time at the Marin Headlands and San Francisco beaches with Lisa and Brett! Thank you for letting us be your photographers for the engagement and we hope to shoot many more great photos at your wedding on Saturday!